Retiring soon or need to push it off a few years?
Income 150+ helps you build a guaranteed lifetime income strategy that changes with you.
What do you get from Income 150+?

Early, guaranteed Withdrawal Base growth1,2
You'll get an income boost on day one and, until you start your income, at the beginning of each year for the next four years.

An added boost if you start your income later
If you delay starting your income, another boost is available at the beginning of year 10.

And more income for qualifying healthcare needs
And with the Income Enhancement Benefit, you may also get more income for your qualifying healthcare needs.3,4
Income 150+ SE gives YOU the choice
Income 150+ SE not only gives you the opportunity to generate guaranteed retirement income, but also the choice to start receiving your guaranteed income sooner or later. So, you're guaranteed income no matter when you decide to retire! Check out what else Income 150+ SE may offer you.
Build a lifetime "paycheck" on day one.
Let's say you're planning to retire soon. Income 150+ will give you a guaranteed income boost on day one. Plus, until you've started your income, you'll get four more income boosts at the beginning of each year for the next four years.
And if you delay your retirement, you may get more income.
Life happens. If you need to push back your income start date, an additional income boost is available at the beginning of year 10, which may mean an opportunity for an even bigger "retirement paycheck."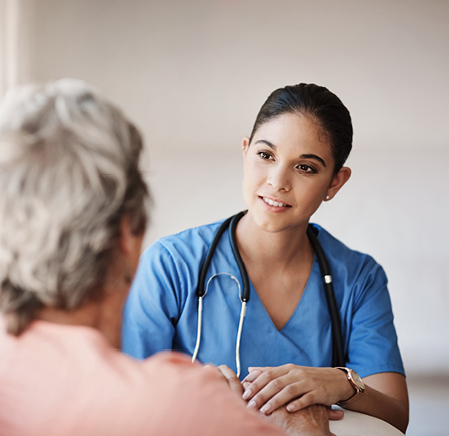 Double your income for a healthcare setback.
At no added cost, Income 150+ includes the Income Enhancement Benefit that will double your guaranteed annual income amount for up to five years if you're unable to perform two or more Activities of Daily Living (ADLs).3,4 ADLs are things like eating, bathing or simply getting dressed. Getting the care you need can be expensive. But even when you're down, this built-in feature can help keep your retirement journey on track.

Ready to add Income 150+ to your retirement strategy?
Talk to your financial professional about Income 150+ today and share this page when you do.