"The key to our success is going to be the ability to attract and retain diverse and really talented people."
– Allan Levine, Chairman & CEO.
Find your future at Global Atlantic
As a leading retirement and life insurance company, Global Atlantic's goal of delivering long-term value for our customers depends on our people. We are looking for a diverse team of talented individuals who reinforce our culture and are excited to take a collaborative, creative approach to problem solving and decision making.
Global Atlantic is growing and looking for talented individuals who reinforce our culture of diversity, inclusion, innovation, and critical thinking. Explore our open opportunities across multiple offices, at every career level – and come grow with us!
Applicants who require accommodation during the recruiting process, please contact recruiting@gafg.com.
Diversity, equity and inclusion
Great things happen when you harness the power of different perspectives and ideas in a diverse and inclusive workplace. From employee-led resource groups (Women's Network, Black Business Network, Asian Business Network) to conscious consideration in our recruiting process, to our CEO's pledge to reinforce a commitment to open dialogue and tackling unconscious bias – Global Atlantic embraces a culture of diversity, equity and inclusion.
Our culture
The Global Atlantic culture starts with our values: integrity, teamwork, excellence, diversity, client focused, innovation, and stewardship. Hiring the right people, building relationships, working together, understanding our products and the importance of delivering on promises made to our customers – is what our culture is based on.
These values are the foundation of how we work, providing an environment where everyone has the potential to create an impact on the success of the company.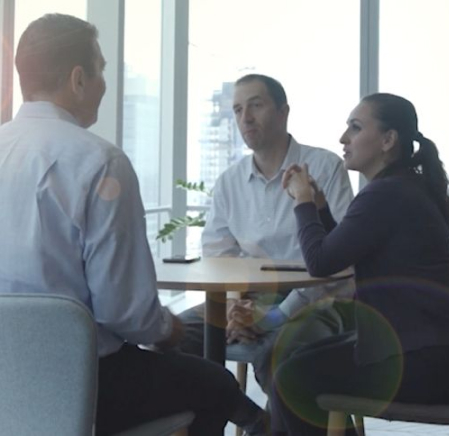 Our work environment
Regardless of which office location, all Global Atlantic offices have a consistent work environment that is custom built to enable our employees to have a comfortable and collaborative space to thrive.

Global Atlantic offices feature abundant natural lighting, sit-to-stand workstations, ergonomic seating, collaborative workspaces, technology-enabled conference rooms, smaller huddle rooms, comfortable break-out areas, privacy rooms, wellness rooms, and more.
(At this time, most Global Atlantic employees have the option to work remotely. We will continue to support the needs and safety of our employees as the Covid-19 situation evolves.)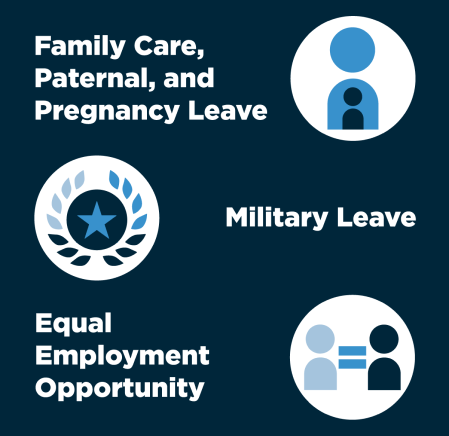 Our benefits
Global Atlantic not only offers highly competitive compensation and traditional benefits such as a 401(k) program and health insurance – but goes beyond with not-so-traditional perks.
Employees enjoy work-life balance benefits such as flex work arrangements, generous PTO, parental leave, military leave, tuition reimbursement, wellness incentive programs, professional development programs, volunteer opportunities, gift matching for community support donations, and more.
Our corporate responsibility
Making a difference
Global Atlantic believes we have a responsibility to support the communities where we work, and we focus our charitable efforts around this community-oriented philosophy.