Looking for predictable growth?
SecureFore gives you steady, guaranteed growth opportunities with competitive fixed rates.
What do you get from SecureFore?

Fixed growth for one of three time periods.
Earn interest at a fixed rate for 3, 5 or 7 years.

That's tax-deferred
With tax-deferred growth, your money grows faster.

With no recurring fees
SecureFore has no monthly or annual fees to bog you down.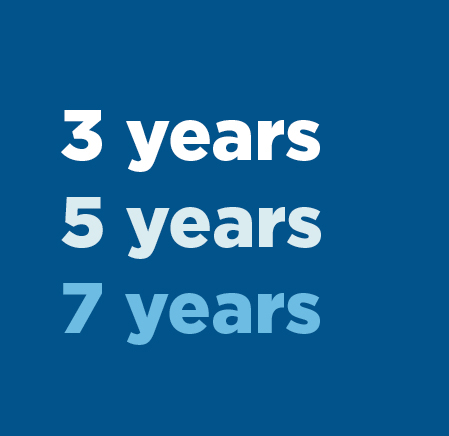 Pick your timeframe for guaranteed growth.
SecureFore gives you predictable growth that's locked in at a competitive fixed rate for three, five or seven years. Just choose the duration that works best for you and watch your money grow.
Your growth is also tax-deferred.
Your money grows faster with SecureFore because any growth is tax-deferred until you start taking withdrawals.1
Watch this video and see how tax-deferred growth may help you reach your retirement goals.
And you can access your money
SecureFore gives you annual free withdrawals of up to 10% of the beginning-of-year contract value after the first contract year (10% of Annuity Deposit in the first Contract Year) can be withdrawn each year without incurring withdrawal charges.2,3 And for life's unexpected turns, you'll get even greater access:
Should you suffer from a terminal illness, any withdrawal charges will be waived on any portion of the contract value that is withdrawn after the first contract anniversary.4
If you should become confined to an approved nursing facility for at least 90 consecutive days, withdrawal charges on any portion of the contract value withdrawn will be waived.4
Systematic withdrawals may be specified by dollar amount, percentage of the contract value, or choice of payout frequency

Ready to add SecureFore to your retirement strategy?
Talk to your financial professional about SecureFore today and share this page when you do.