Risk is unavoidable. How you choose to react to it can make all the difference.
Even as we slowly emerge from the COVID crisis and the economy continues to "normalize," a perfect storm of low interest rates, rising inflation and ongoing market uncertainty has descended to put significant pressures on Americans attempting to allocate the fixed-income portion of their retirement strategy.
Help reset some risk.
Low interest rates, rising inflation, and decreases in bond values as well as market uncertainty all present challenges in growing assets or generating fixed income in retirement. This short video helps you understand the risks and presents some ways in which annuities might work as part of your fixed income strategy.
Are you risk ready for retirement?
This handy brochure leads you through today's interest rate, inflation and bond value risks in an easy-to-understand way.
Read more about how unavoidable risks could wreak havoc with your retirement plans and savings…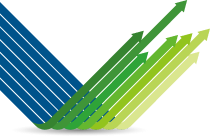 Annuities can help you reset some risk
This material is intended to provide educational information and is intended for use with the general public. It should not be considered, and does not constitute, personalized investment advice. The issuing insurance company is not an investment adviser nor registered as such with the SEC or any state securities regulatory authority. It's not acting in any fiduciary capacity with respect to any contract and/or investment.
A fixed index annuity is intended for retirement or other long-term needs. It is intended for a person who has sufficient cash or other liquid assets for living expenses and other unexpected emergencies, such as medical expenses. A fixed index annuity is not a registered security or stock market investment and does not directly participate in any stock or equity investments or index.
Guarantees are based on the claims-paying ability of Forethought Life Insurance Company and assume compliance with the product's benefit rules, as applicable.
The "S&P 500® Index" is a product of S&P Dow Jones Indices LLC or its affiliates ("SPDJI") and has been licensed for use by Forethought Life Insurance Company. Standard & Poor's® and S&P® are registered trademarks of Standard & Poor's Financial Services LLC ("S&P"); Dow Jones® is a registered trademark of Dow Jones Trademark Holdings LLC ("Dow Jones"); and these trademarks have been licensed for use by SPDJI and sublicenses for certain purposes by Forethought Life Insurance Company. Forethought Life Insurance Company's products are not sponsored, endorsed, sold or promoted by SPDJI, Dow Jones, S&P, their respective affiliates and none of such parties make any representation regarding the advisability of investing in such product(s) nor do they have any liability for any errors, omissions, or interruptions of the S&P 500® Index.
Annuities are issued by Forethought Life Insurance Company, 10 West Market Street, Suite 2300, Indianapolis, Indiana.
Global Atlantic Financial Group (Global Atlantic) is the marketing name for The Global Atlantic Financial Group LLC and its subsidiaries, including Accordia Life and Annuity Company, Commonwealth Annuity and Life Insurance Company, Forethought Life Insurance Company and Global Atlantic Re Limited. Each subsidiary is responsible for its own financial and contractual obligations. These subsidiaries are not authorized to do business in New York.
(10-21) 3811789.1