Vote for your retirement
Elect to protect your American dreams
Want more control of your retirement financial goals despite the political uncertainties? Start here!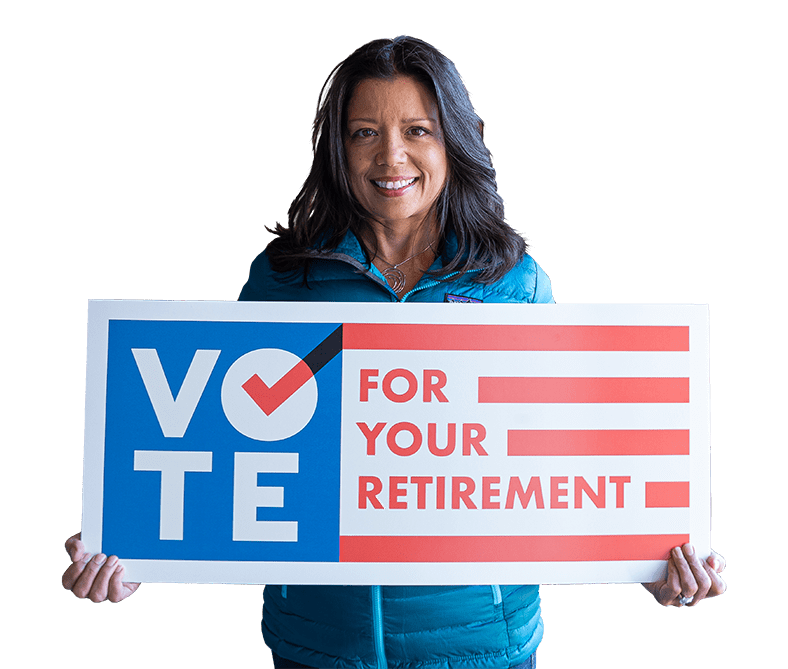 Should you make changes to your retirement strategy in advance of the November 2020 elections? To help you decide, we'll review:
What's on your mind regarding retirement and the upcoming elections
Take the survey
Alternative ideas to help you protect your retirement vision
Get some ideas


Products, product features and marketing materials are subject to state and firm variations and availability. Read the contract for complete details.
Election

perceptions

What's on your mind?

As we approach the November elections, how are you feeling about your financial strategy?

Answer three questions and see how you match up with the more than 1,000 U.S. investors we recently surveyed.

Investment opponents?

What do you consider to be the biggest risk to the performance of your investments over the next year?

Voting for action?

Have you made or are planning to make changes to your retirement financial strategy prior to the 2020 elections? Which of these actions have you taken in the last 12 months or plan to take?

Executive impacts?

How do you expect the stock market and other investments to behave during the course of the Presidential campaign?
We the people
In addition to the survey, we asked everyday people about the 2020 election and their retirement strategies.
See what they're planning to do (if anything) to help keep their retirement strategies on track.
Election

realities

What type of effect do election cycles really have on the economy? Take a look.

Do elections create volatility?
Over the last 50 years, the Dow Jones Industrial Average has experienced significant swings from the year of an election to the year following it, regardless of the victorious party. Roll over the chart below to highlight market results by each four-year term.
Performance of the Dow Jones Industrial Average, 1969 - 2019


1969-1972

8.1%

1973-1976

-1.5%

1977-1980

-4%

1981-1984

25.7%

1985-1988

79%

1989-1992

52.2%

1993-1996

95.3%

1997-2000

67.3%

2001-2004

0%

2005-2008

-18.6%

2009-2012

49.3%

2013-2016

50.8%

2017-2020

44.4%


PERFORMANCE DATA QUOTED REPRESENTS PAST PERFORMANCE AND DOES NOT GUARANTEE FUTURE RESULTS.

Historical data of the DJIA chart above reflects annualized average returns and is inflation-adjusted based on Consumer Price Index and each data point represents the month-end closing value and does not include reinvestment of dividends.

Are recessions partisan?
Recessions can put retirement plans to the test. However, recessions are a natural part of the economic cycle, with six occurring over the last 50 years. History has shown that recessions are independent and not correlated with any one party being in power.